Registration
The registration fee covers the conference abstract.
The banquet fee (JPY 4,000) is not included in the registration fee.
Registration Fee
Early registration (on or before February.28, 2012)
General: JPY 10,000, Student: JPY 1,000
Late registration (after Feburary 29, 2012)
General: JPY 15,000, Student: JPY 1,000
*Late registration fee is charged by cash at the conference site.
Banquet
Banquet fee: JPY 4,000
Date: Friday, March 9, 2012
Time: 18:00-20:00
Venue: Meitetsu Inuyama Hotel
Atraction Guest: Aichi Sengoku Himetai
>>Aichi Sengoku Himetai (Japanese Ver. only)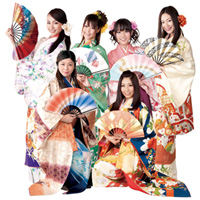 Samurai's wife of the Sengoku period (Warring States period) of Japan in the sixteenth century are called 'Hime'. The princess oversaw the gradual unification of hundreds of disparate fiefdoms into a unification under the shogunate of Nobunaga Oda, Hideyoshi Toyotomi, and Ieyasu Tokugawa, who were born in Aichi. The play features storyline in which involves tales from the perspective of 'Hime' women.

The shogunate's characters are described by following Japanese verses, originarilly like as haiku lines of 5-7-5 syllables.

What would each of them do if a cuckoo refused to sing for him?
Oda Nobunaga would kill it,
Toyotomi Hideyoshi would try to make it sing, and
Tokugawa Ieyasu would wait for it to sing.
---- Translation by Christopher Barnard ---
Accommodation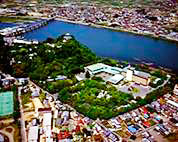 Meitesu Inuyama hotel (Rooms limited)

Special session and banquet space.
Single/Double about JPY 14,000.-
Twin/Each person about JPY 9,000.-
If rooms are available, we will answer your reservation.
Please ask secretariat: ic-plants@plasma.engg.nagoya-u.ac.jp
Address

Plasma Nanotechnology Research Center, Nagoya University
C3-1(631) Furo-cho, Chikusa, Nagoya, Aichi 464-8603 Japan

e-mail